A quick follow-up to the previous post about my dad's grilled whole salmon recipe. Here's how it turned out for me on Friday night. Such a glorious meal!
Before: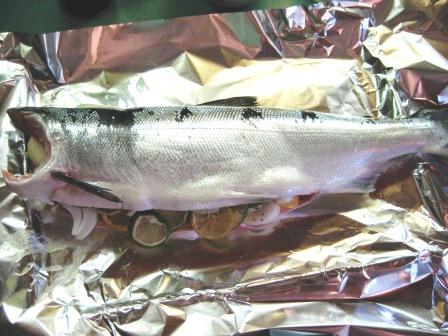 Despite my notes in the recipe about the benefits of head-on salmon, as is most common the fish I bought was head-off. Still delicious, of course. And it does fit better on my classic Weber kettle grill without the extra length the head adds. Just miss out on those couple delectable salmon cheeks!
and After: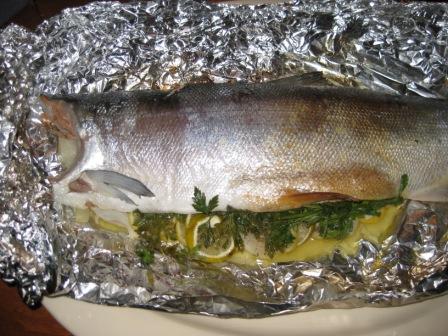 I served the salmon with no embellishment or sauce at all. The simple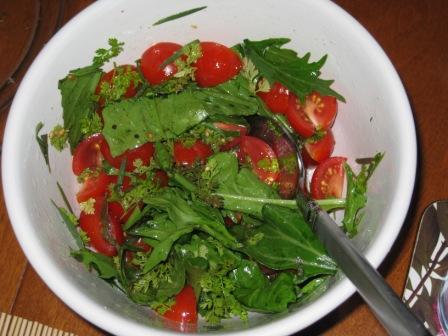 wonderful flavors of the citrus, parsley, butter, and smoke meld to create a delicate, pure, wonderful flavor. Alongside was a salad of grated carrot tossed with a mustardy red wine vinaigrette and chopped parsley. And this salad of quartered cherry tomatoes. The tomatoes are from the store but all the greenery from the garden: bronze fennel, tarragon, chervil, mizuna, arugula, some thinly shredded shiso.
We toasted my dad with this lovely rosé. Those flowers you see through one of the glasses are beautiful salmon-colored gerber daisies my sister brought in honor of the occasion.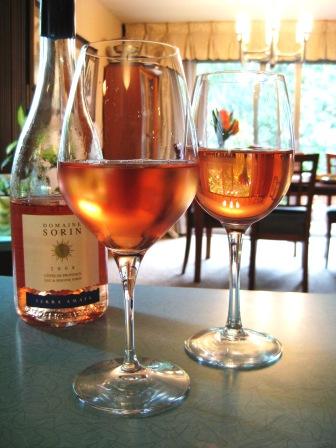 And for my dad, I couldn't help but share this father's day card I'd given him years ago, one of the memories found in that box of mementos on Friday. I wish the same for all the "swell dads" out there!