You know, me and my kitchen — we're pretty close. I've been with this one for over a dozen years and we've been through a lot together. Lots of laughs and fun times, some long cooking marathons, writing a bunch of cookbooks (10 maybe?), a few challenges working to get recipes just right (or, coming to terms with a recipe that just won't ever get to "quite right"), many explorations of new techniques/ingredients/preparations. The physical presentation of the room even mirrors my personality pretty well: mostly original mid-century character complete with turquoise boomerang-motif countertops, with one important upgrade to a wonderful Viking gas rangetop.
When I'm in that kitchen, I reach for favorite dishes and utensils and appliances without thinking twice about the arsenal of cooking support I surround myself with. Though the truth is that I'm decidedly NOT a kitchen gadget whore. I don't need a section of rubber tubing to help me remove the skin from garlic, nor an oddly shaped scoop/knife/thing to slip avocado flesh out of its skin. I even eschewed a food mill until just last year, I mashed/pureed or otherwise pulverized foods with a whisk or masher or immersion blender instead. I've only used it a few times thus far, but admit that it is a happy addition.
It occurred to me to share some of my reliable favorites with you, not only for possibly adding to your own kitchen, but also for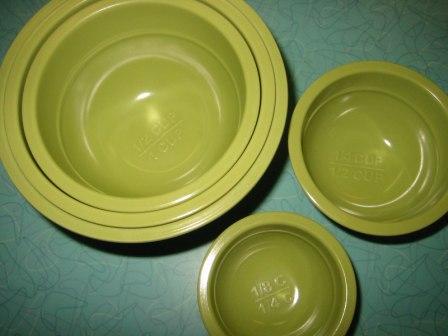 consideration for that food-lover on your holiday gift list that has yet to be checked off. In fact I've added a shop to the site with everything from these and other kitchen tools, to favorite game-night pieces, board games and cookbooks I've worked on.
So here it goes with some highlights from that shop:
⇒ I've shared these prep bowls before, but I do reach for them all the time. I also have loads of ramekins in a few different sizes, but these indestructible bowls come in super handy for mise-en-place and any number of other holding-something chores in the kitchen.

⇒ Now, I don't make pasta all that often. Which is a shame, really, since it's such a quick and easy thing to make and so very different from dried pasta. BUT. I do still use my pasta machine
 quite a lot — for making crackers. Rolling a cracker dough through the pasta rollers does a phenomenal job of creating thin, even strips of dough for evenly-cooked and crispy crackers. So it's a two-fer tool, pasta and crackers!

⇒ I reach for this Kyocera mandoline slicer
so often…always reliable for a few quick swipes when thin slices are in order. Probably most often for garlic, to saute with kale or sprinkle over a flatbread. But also great for fennel bulb to go into a salad, thin potato slices for chips, lots of uses!

⇒ I use good old kosher salt for most of my "everyday" salt needs, seasoning water before cooking pasta or blanching vegetables, salting my chicken before roasting. But I've got a number of other salts on hand for those "finishing" uses, when the characteristics of a top-quality salt will really shine. Sprinkled over grilled meat just before serving, scattering on crackers before baking. Sel Gris
 is always among the options. This makes a great hostess gift for your favorite cook this time of year, maybe with a copy of Salty Snacks
too?!

⇒ Yeah, this Shun chef's knife 
is a splurge, no doubt about it. Every other knife on my magnetic rack is good, solid, reliable and non-nonsense. This one is not only an outstanding knife, but it feels awesome in my hand with that lovely wood handle, and the mottled blade cuts like a dream. I use all those other knives all the time, when I pick this one up it's a treat. Gifted it to myself after a particularly fruitful project!
Happy Holidays, one and all. May your kitchens be bright and full of joy and laughter and great food!