It's hard to know what words, what perspective to even begin with here. We're experiencing something so disorienting, so unsettling, so turning-our-world-upside-down, so downright frightening. So truly universal in scope. The emotions, worries, roller-coaster of it all is pretty overwhelming.
But there's food. Food has of course LONG been a powerful part of our lives, there for sustenance, there for celebrations, there for providing comfort, there for connecting people. On those last two notes, food's been a frequent counterpoint to the grim news, the shared anxieties, the personal accounts we read and the projections.
What I find fascinating is that in direct proportion to how sequestered we all are from the inherently communal aspects of dining, we seem to be bonding more than even through food right now. Taking advantage of all tools at our disposal, it feels that we're gathered around a common—if virtual—table on a daily basis. Everyone sharing the great things they've picked up from neighborhood restaurants to support them through this untenable crisis. The "what foods have you stocked up on more than you expected?" questions on Facebook (me: yogurt and peanut butter seem of prime importance for some reason). The "check out this insane [frittata/pizza/stir-fry/etc.] I made with bits of whatever was in the fridge" posts on Instagram. The Zoom happy hours. The confessions about giving in to impulses we might steer clear of outside global pandemic mode. (For me that's taco flavored Doritos—twice already. If I get so far as to buy a box of Pop Tarts, things must be really bad…but not there yet.) It's a kind of "what the hell, we're all friends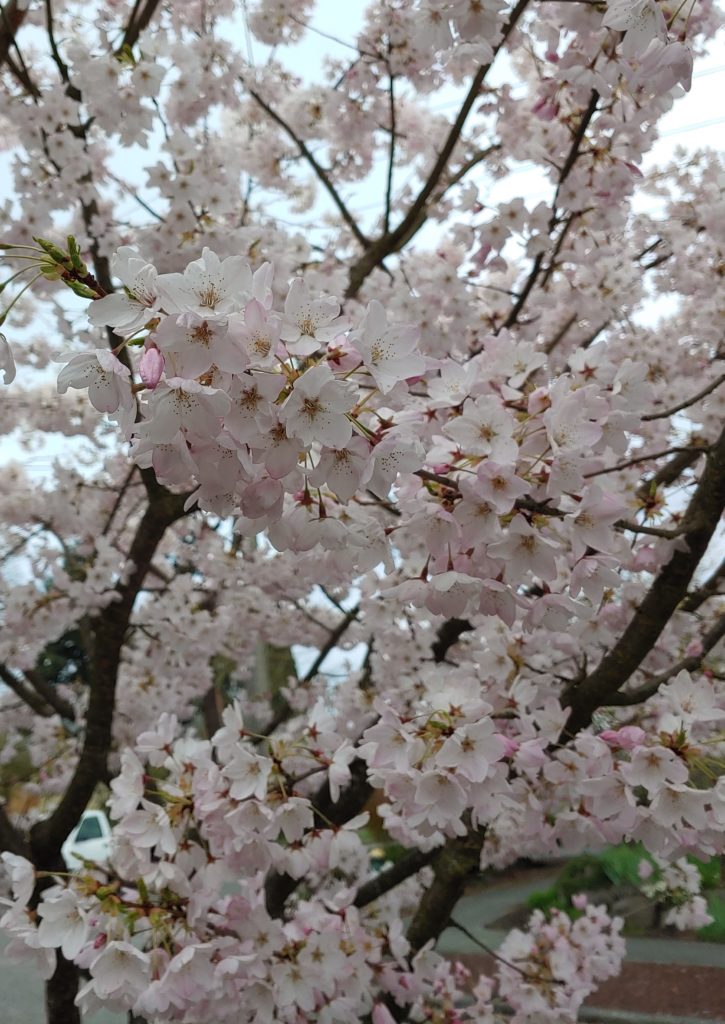 here just trying to get through each day" truth telling. Admitting to having ice cream for breakfast. Contemplating making soup out of popcorn. All judgment is by the wayside, we're pooling survival skills and sharing what it means to remain human and as held-together as possible during some of the most trying times known for generations.
Of course food is not the only lens through which we're sharing comfort and support in all this. Music, fine arts, crafts, travel, games, writing, these pleasures among others are finding clever ways to help us get through our days half sane. Food's the one I know best. And one that touches us all. This virus crisis seems to be making everyone more aware of their food…what, exactly, habits? weaknesses? peccadillos? superpowers? We know now the ones who've always had the well-packed freezer, stocked pantry, back-up bags of rice and dried beans. We find out who doesn't require too much of a nudge to give in to their snack-food fantasies (raising my hand). It's clear who among us are the hyper-social folks making extra effort to pull together virtual dinner parties.
What has been made quite clear about my own cooking personality is that I don't like planning ahead. I've always shopped pretty frequently and just for what's needed for the next day or two. Sometimes popping down to the neighborhood grocery store, less than a 5 minute drive, to pick up just a few things for dinner that night. I will from the point forward value that ease, that proximity, that spontaneity more than ever. I'm learning to consider a couple weeks' worth of items and actually sketching out meal plans to make good use of them.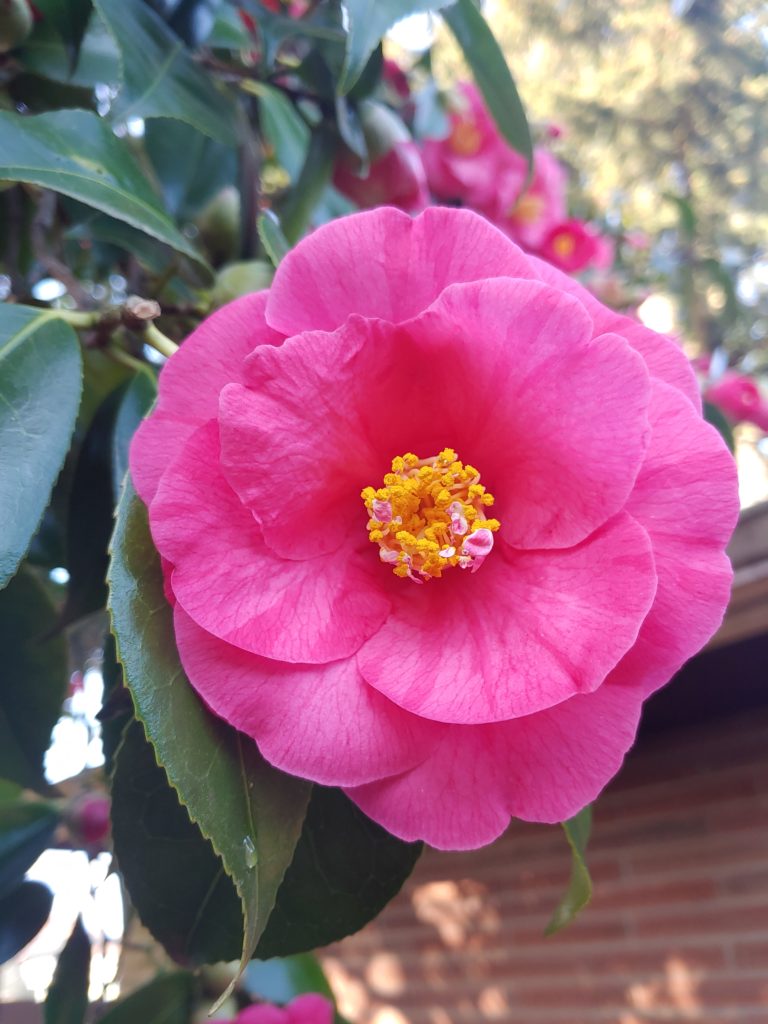 A month or so ago, there were far too many people at the grocery store mid-day for my comfort. The last two trips I went at 6:30 in the morning, when there are just a few other shoppers, more staff restocking shelves, and that was more my speed. But still not without tingles of anxiety at the fringes. I get us through a week more or less, but the lettuce goes fast, of course, and I get twitchy when there's no cheese in the fridge, or milk's getting low. Eyeing delivery for our next re-stocking. I very clearly have taken for granted the privilege of quick and easy access to groceries. I hope I'll retain an awareness of that.
Much more monumental is the absurdly quick and devastating blow this pandemic has been to the food industry as a whole. It's happening everywhere, across the country, across all sectors. Some places are pivoting, others shuttered for the duration. With little, if any, assurances right now of eventual reopening. It has a brutal domino effect we're hearing about regularly, if not experiencing personally. Farmers and food producers, too, have lost not only their outlet with those chefs but also farmers market sales (at least in Seattle right now). I value being able to order food from some neighborhood restaurants, and ordering from at least one of my favorite market vendors doing weekly pre-order sales. In the midst of so much despair and hopelessness, any small gesture toward what used to be normal feels so very good.
Whether it's about shopping habits or any of a thousand facets of how we get through our days, we're in the midst one hell of an epic learning experience. Personally, economically, societally. So much of it seems painfully vivid right now. I'm about to go to my calendar and drop little notes to my future self on random days over the months to come.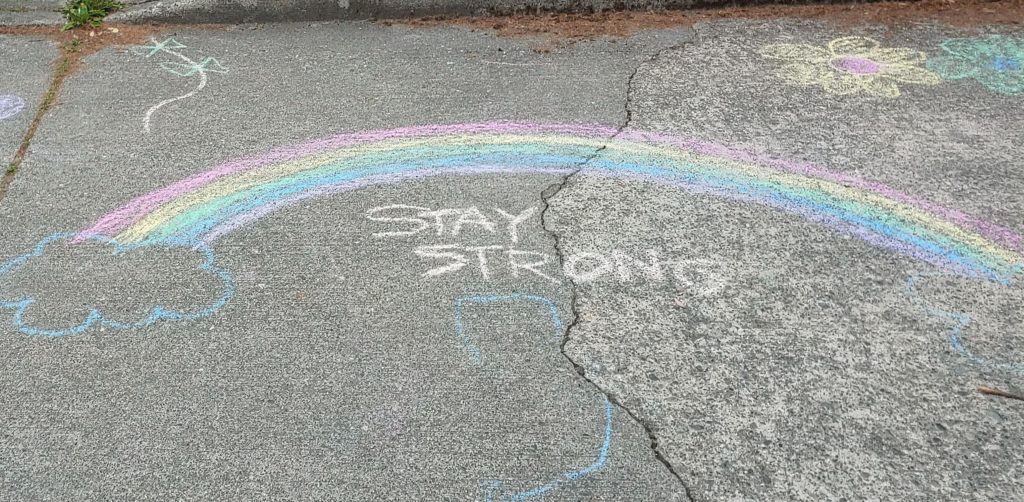 Reminders to be grateful for the simple act of meeting a friend for a beer, making a reservation for dinner out without thinking twice, walking to the park without worrying about how many people are there. Even just walking down the street without changing course to avoid crossing paths with someone else. Being out in our world, engaging with our family, friends and community, without fear and anxiety looming large on our shoulders. Who knows when that will be. But we will celebrate that moment with all the pent-up love for each other we'll have been storing up over however many weeks. Let's not waste a moment of that gift when we get it back. I hope to do my best to relish all those small luxuries, with new appreciation for what luxuries they are.