As a culture we've gotten incredibly good at accumulating things. Buying things that we need. Things that we don't need. Replacing things with new things because we get bored. Buying shiny-pretty-ooooh-gotta-have-it things just because. And then trying to figure out where to put it all.
So then, what are we to do when those holidays hit? Just shift gears and do the same for others. I'm not dismissing gift-giving altogether, of course not. I'm not that much a Grinch! Finding items that will make your friends and family happy, authentically adding some richness to their lives, is the spirit of the season to be sure. But the "what the heck, do you think they'd like this nice [fill in the blank: candlestick, baseball hat, Chia kitten
]?" kind of shopping, or buying random little doodads to fill a stocking…it just seems to contribute to our collective too-much-stuff rather than our collective happ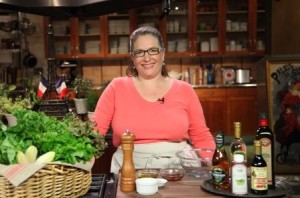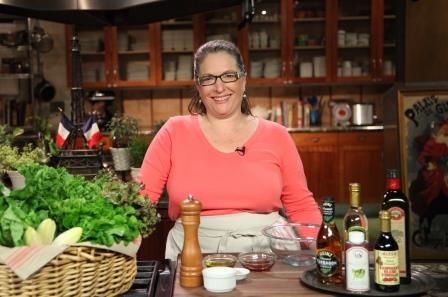 iness and well-being. In fact, by coincidence, as I'd started this blog post, I noticed a link that a friend posted on Facebook to this article on that theme. It's more about our personal spending habits than gift-giving habits, but the sentiment is the same whether for us or friends: experiences provide more satisfying and longer-term happiness than new purchases do.
And I know plenty of other people feel the same way. There's more and more discussion each year about that impulse to give friends museum memberships, film passes, a gift certificate for a special homemade dinner, classes, there are so many experiential options to consider.
If any on your list love to cook, you might consider giving them a class from Craftsy! There's a special deal going on now through December 12. If you use this link [[update: since the offer is long past, click instead on links for my classes below to get a discount on purchase of them!]] to buy a gift card, you'll be entered in a drawing to possibly receive a class of your choosing! My French Home Cooking and Homemade Salty Snacks are among the options, with the roster of great new cooking classes growing every month, including the Art of Caramel from Carol Bloom and Indian Curries with Raghavan Iyer. I'll be sharing the good news with the winner on or around December 14. Could be you!!