This funny reflection came to mind as I was surveying my small backyard patio-garden a few weeks ago. As my eyes cast over one corner, where I have an espalier apple tree framed across the top by a trailing vine of golden hops, I realized it was a tiny little slice of the Yakima Valley in my Seattle back yard. For well over a century, apples have been an important crop in the Yakima Valley, to the east of the Cascade Mountains in south central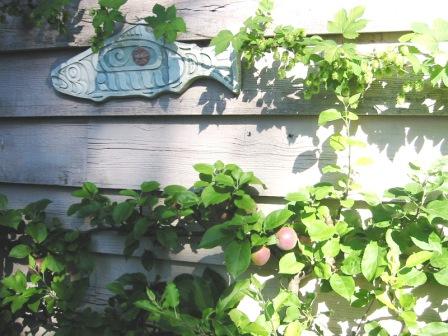 Washington State. That's something many people know. But what you may not know is that Washington state is one of the world's top producers of hops–a key ingredient in beer production. This has also been an important crop in the valley for about as long as apples have. In fact, one of the only hop museums in the world, the American Hop Museum, is found in charming little Toppenish, Washington.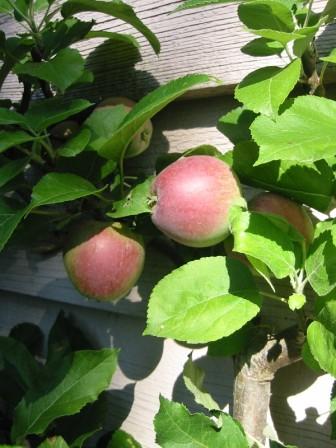 Now if I just transplant some of my rampant mint from the other side of the house, it would be the perfect Yakima trio of crops. (This time I'll put it in a pot, though, I learned my lesson about planting mint directly in the ground!) Mint, too, is one of the lesser-know major crops of Washington state. In fact, the state is, and has been for a number of years, the top producer of peppermint and spearmint in the country (most of which is processed directly into oil and used for countless products). And not just lots of it, but very high quality too. I'm doing research on tea and spoke to a Northwest tea company who, in searching the globe to source ingredients, could find no better mint elsewhere than what grows in the Northwest.
This all brings to mind one of the coolest, most interesting and by far most aromatic research trips I ever took. It was a good five-plus years ago when I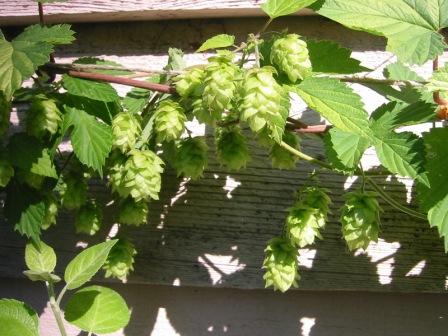 was invited by the Washington Brewer's Guild (which has since formed the Washington Beer Commission) to join them on a field trip to Yakima Valley during hop harvest. Mike Hale, founder of Hale's Ales, was the chauffeur, driving the group around in an old bus he owns. It was a glorious early September day, both hops and mint being harvested. With the bus's windows down while traveling the small side roads of the valley, we'd have alternating doses of intense mint aroma and the phenomenal grassy-resiny smell of fresh hops. It puts me in a reverie again just thinking about it! And I think I'll head to the back garden right now for my own hop harvest (which is perhaps a bit overdue) to make some of my own relaxing bed-time hop tea. Or mint tea. Or both. With a nice crisp apple alongside. Yakima, all the way.