Sure. The definition of "splurge" has changed for many of us in recent months. But still there are, typically, two flavors of dining out. One: the casual "let's go grab a bite" occasions or getting together with friends at a favorite spot. And two, those dinners out for which there's prior planning, scouring web sites for critiques and recommendations, making a prime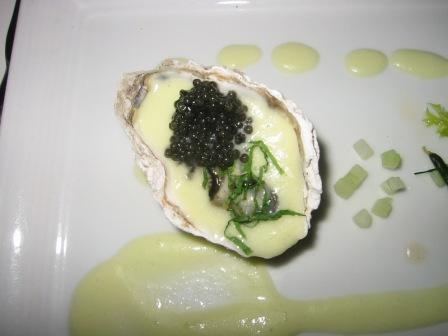 Friday night reservation, considering how comfortable you are with how much dinner's going to run you.
The splurge meal.
Which is what I thought I was going to read about when flipping through the new Gourmet magazine when I spied an article called "Restaurants Worth the Money." But quickly scanning the piece I saw lots of hot dogs, some diners, bakery/cafés, places touting bao, burgers, pizza. For the Pacific Northwest, the selections include Tilth, Poppy, Dinette. Three places I really love, but I would have expected to find perhaps Rover's, Canlis, The Herbfarm instead.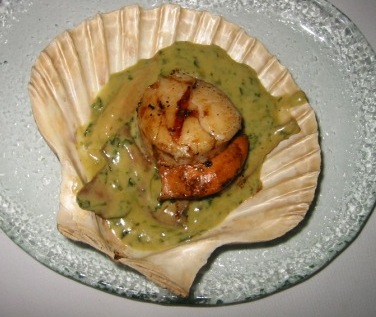 So I flipped back to the article's intro and found, indeed, the selections were framed as "great places for spending your hard-earned cash. That means everything from casual Thai joints…to fine restaurants where you'll have a once-in-a-lifetime meal." Ultimately, a dining guide that crosses different budget thresholds.
And sure, a few of those latter destinations are featured. The French Laundry in the Napa Valley, Alinea in Chicago, Le Bernardin in New York. Of them, I've only been to Le Bernardin, stunningly perfect dining experiences each time.
The piece definitely got me thinking about those meals I've enjoyed when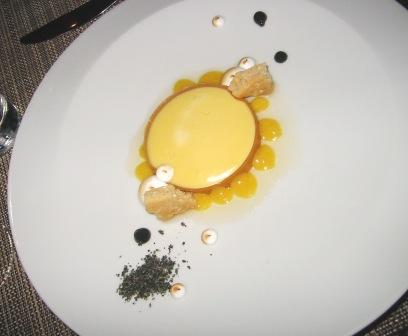 the high price was–while still not at the "no object" level–not enough to keep me from walking through the door. (By the way, these photos are from random splurge-worthy meals from recent past: Crush, Le Gourmand, WD-50, Dahlia Lounge, Sun Sui Wah, and Rover's.)
I've already mentioned a couple reliable, splurge-worthy destinations in the Seattle area where we have never been disappointed about the (many) dollars we've spent there over the years. Rover's and The Herbfarm. And while the latter is always a prix-fixe dining experience with a luxurious price tag, Rover's does offer some less-splurgy options, with à  la carte selections and that indulgent Friday lunch.
In Las Vegas, we've had more than a few splurge meals, which is only natural in Sin City. Bradley Ogden, Okada and Craftsteak are a few favorites. But I almost had a heart attack last December when approaching the restaurant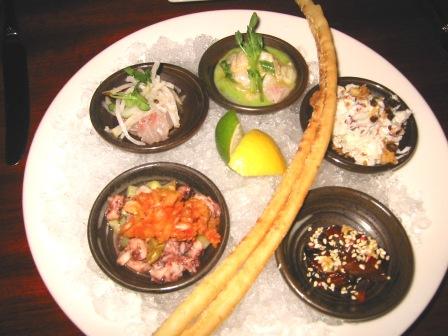 chosen for my husband's birthday dinner (which, annual tradition has it, is always celebrated in Vegas). I'd booked us at L' Atelier de Joël Robuchon, the 1-star Michelin restaurant I'd also visited in its original Paris location. After checking in at the hostess desk, she gestured to her left, saying "Ma'am, we have you booked next door at Joël Robuchon," the 3-star glam, sparkly luxe room that would cost us about three times the ticket at L'Atelier. I think she could instantly see my anxiety, and said quickly "…but we're happy to seat you at L'Atelier."
It took a glass of Champagne to calm my nerves, but our dinner at L'Atelier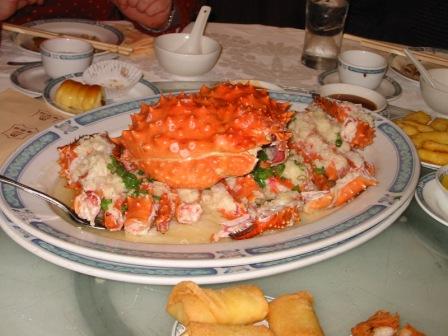 was out of this world. Like I said earlier, splurge-worthy dining most always comes with advance planning, mentally shifting into gears for the experience (and expense). I do plan that we'll dine at Joël Robuchon one of these days, and if there's any place where it can be spur-of-the-moment, Vegas is it. One more royal flush jackpot and we'll be there with bells on! (My first such jackpot landed us at Nobu and sipping a bottle of Billecart-Salmon rosé Champagne!) I wasn't quite prepared for the spontaneous splurge on that snowy night in Vegas last year.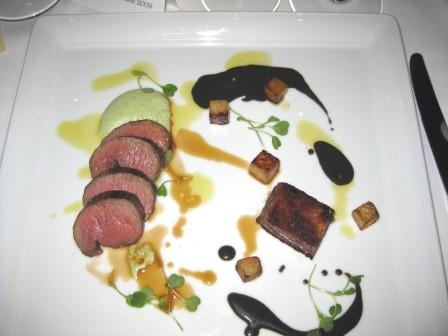 After all, when budgets and bank balances rule the day, we can't get so swept up in the anticipation of indulgence as to let spending get out of whack. Which is why I very sadly had to cancel one unique dinner reservation for next month. I didn't watch much of the Top Chef Masters series, but did catch the last two episodes. Rick Bayless' winning finale menu was amazing, inspiring. Like many viewers, I just stared at the screen thinking "Man, I want some of that!" So when Rick tweeted that he was going to be making the winning menu available at his Chicago restaurant Tompolobampo for a couple of months, I was lickity-split online and booked a table. Then reality slowly crept in. Plane tickets. Hotel rooms. Other random costs of being on the road even for just a couple of days. It was starting to add up to a $1000 prospect, that delicious dinner. A little to hard to justify right now, dang it.
Not every splurge-worthy meal needs to be a once-in-a-lifetime experience. Nor does it necessarily need to carry a big price tag, as the Gourmet piece well states. Fact is, we rarely hit the high-end steakhouses in town any more, "indulging" instead at the more relaxed, bustling, wallet-friendly JaK's in our neighborhood.
Food worth the money, at any price. For those of us who live to eat, I guess the yardstick's always there, measuring the value, whether it's a $9 reuben sandwich or a $125 tasting menu. What it is for you, that meal you count on being great, no matter what it costs?