If hotel prices in Portland this weekend are any indication, this year's Feast Portland is a pretty big draw. Taking over the city, maybe.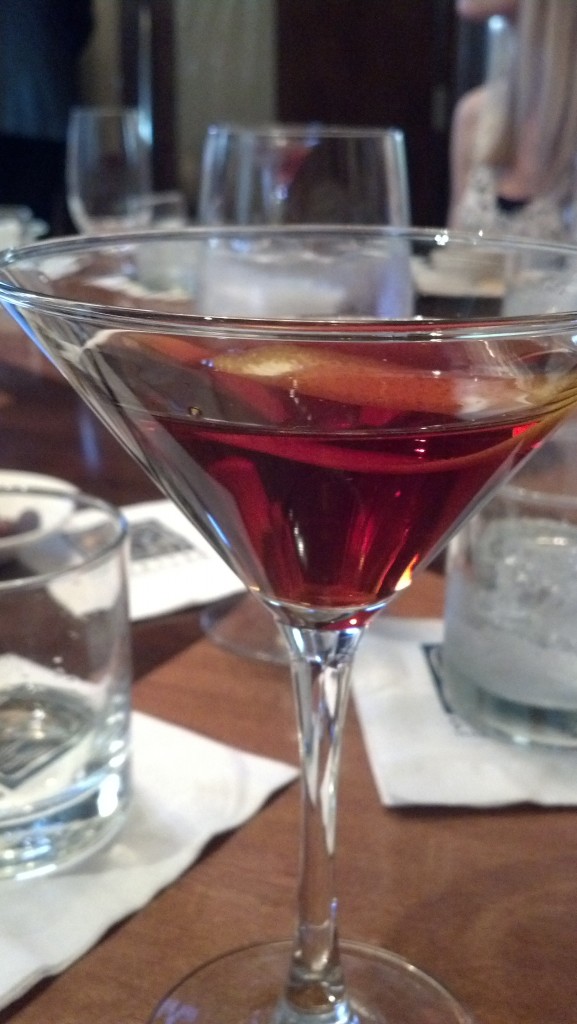 I'm going to be doing some hotel-hopping, chasing around the best deals I could find. I was on the phone with a fellow at one of the event's host hotels a couple of weeks ago and even he expressed a touch of alarm at how much a basic room was going for this weekend. Now I'm a fan of the Expedia "unpublished rate" booking, definitely saved some money for a couple of nights and I still get to be at great downtown hotels.
But despite the feeling that the city's booked-up this weekend, there are still some tickets available for individual events during Feast Portland. I snagged up one for myself for the Negroni O'Clock tasting panel on Friday afternoon. How could I not? One of my top three favorite cocktails, and in such great hands. It's sure to be an insightful and spirited hour. We'll be under the direction of "Portland's officially unofficial President of Negroni", Douglas Derrick, from Raven & Rose. Among the colleagues helping tell the negroni story that afternoon will be Anu Apte from Rob Roy here in Seattle, further proof we'll be in great hands. Can't wait to settle in for that concentrated sipping session.
Bummed to not have been more on the ball about booking other sessions. There are an awesome range of hands-on classes, from home-butchery to making large-format cocktail punches. By far most of those are sold out (I'm saddest to be missing the class on oysters with Hama Hama Oyster Company), though artisanal soda making still had tickets as of this writing.
Going over the calendar now, it's going to be a busy weekend, no doubt about it. They call it a four-day party for your mouth. And I'm sure they mean it. If you're in the area or thinking about a spur-of-the-moment visit, check out the site for the remaining ticket options. And I trust the Feast festivities will be generally infusing the city with a sense of gastronomic celebration even if you're not officially in attendance.
In the meantime, until I board that train Thursday evening, it's going to be lots of vegetables and sparkling water.