It's one of those photo-ops-missed that I've thought about more than a few times in the past year — arriving in Portland on a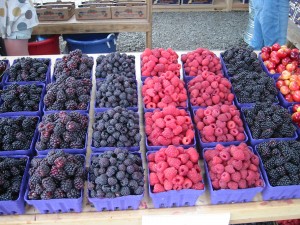 Sunday afternoon, looking down on the sidewalk and seeing a "Feast Portland" wristband that clearly had gotten a lot of good use over the previous few days. That trip, obligations had colluded to keep me from attending the event itself, but I whipped down to Portland to connect with some friends who'd come in from out of town–Texas, Norway–to attend. Over brunch it was great to catch some of the afterglow of the festival through their retelling. That wristband, like my friends, echoed a few days packed to the gills with great food experiences in a city that's got an incredible bounty of products and creativity to draw from.
The third year's the charm, for me. This year, I'll be wearing one of those wristbands finally, with a media pass to attend many of the events on the schedule, plus hopefully catching a few of those extra-curricular gatherings that inevitably accompany great culinary events like this.
Feast Portland is the brain child, at least in part, of Mike Thelin, who I've known for a number of years. While I was serving on the board of IACP, we held our 2010 conference in Portland and Mike lead the charge for local planning. And he did a phenomenal job of it, that conference still garners conversation among members as one of the most memorable in recent years. Feast seems a perfect complement, a public-facing and on-going celebration of the city and its food and beverage culture. And I'm so looking forward to getting a taste of what Feast has on the plate this year.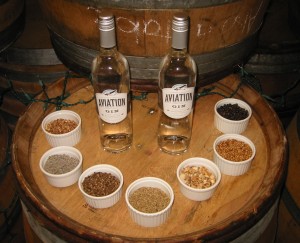 One of the best things about living in Seattle is having Portland just a few-hour train ride to the south. There's definitely a kinship between the cities (if not also a bit of rivalry!), sharing that Cascadian geography and state-of-mind that fuels extraordinary foods (too many to mention) and beverages (grains, hops, grapes, fruits for everything from beer to eau-de-vie), not to mention the independence and creative spirit that turns those products into such amazing treats for us to consume. Over the years with countless trips to Portland under my belt, I've been lucky enough to taste quite a lot of what the city has to offer. At Feast I get the sense it's going to be a whirlwind overload (in the best possible way) of everything I love about eating in that town. I've got my eye on the Negroni tasting panel, the oyster-shucking hands-on class and those grand tasting events at which the region's cuisine will be on over-the-top display. And I will go with the flow once on the ground there, ready to expect the unexpected as well!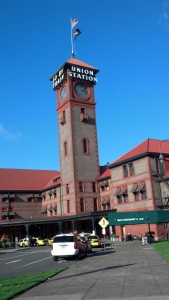 For a bit of objective perspective, I just checked in with my friend in Oslo, who's going to be making a return trip for his third Feast Portland next month. What is it about the city and the event that makes the 5000 mile trip worthwhile? For starters, it's the city itself, which he says feels like a second home. Though our Pacific Northwest climate is more temperate, this region and Norway produce many of the same wonderful foods: wild mushrooms, berries, game, seafood. He loves the eclectic style of the place and its quirky subculture. The amazing wines from the Willamette Valley, interesting local beers, the sakes and more esoteric beverages being poured. But our conversation kept coming back to the people, their inviting nature, the camaraderie one feels in Portland, the fact that it's a more hospitable city than many.
From what I gather, pretty much all of that will be manifest during that long weekend mid September. Food, beverage, people, culture, innovation, creativity. Being together. Eating and drinking well. Celebrating a small spot on the global map that has some pretty distinctly delicious things to share with us all.